Reading Time:
3
minutes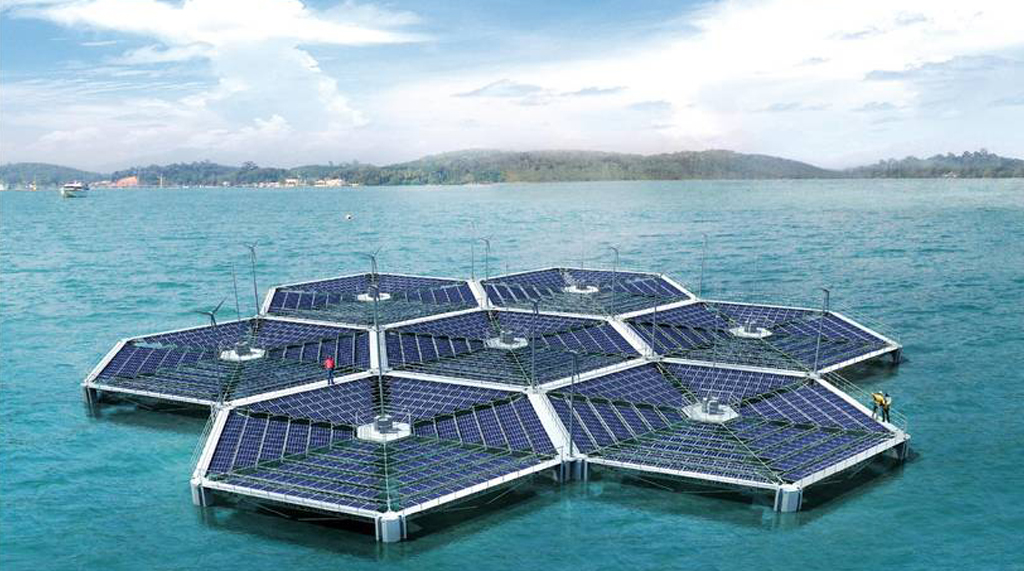 Another active and exciting week in the solar power industry has come and gone with several exciting headlines left to show for it. A new record for the lowest solar price, a significant development in floating solar technology, and $25 million in funding from the DOE to promote grid modernization are three key headlines from this week's Solar Energy News Report.

Floating Solar Arrays Are Becoming A Reality
The Vienna University of Technology will soon introduce a new solar product to the industry making it possible to host massive solar arrays offshore. The technology, known as the Heliofloat, uses floating solar power stations to generate power in an otherwise non-utilized space: the ocean. The model can withstand severe weather, and multiple platforms can be joined together to create a water-based, solar-powered grid.
San Francisco Solar Movement Extends to Santa Monica
Santa Monica followed in the footsteps of San Francisco's rooftop solar mandate by voting to approve a similar ordinance this past week. While San Francisco's mandate won't take effect until early 2017, the ordinance could go live as soon as June of this year thanks to the Santa Monica City Council's approval – an impressive turnaround for this first-of-its-kind renewable legislation. "This is not only the smart thing to do, it is also imperative if we are to protect our kids and grandkids from the worst effects of climate change," said Santa Monica Sustainability Manager Dean Kubai.
Solar Leasing Model May Be On Its Way Out
Following SunEdison's recent bankruptcy announcement, a new report by Computerworld has indicated that the solar leasing model is losing popularity. While 72 percent of U.S. residential solar systems were financed with a third party lease or PPA in 2014, new data out of the EnergySage Solar Marketplace reveals that the large majority of solar shoppers now prefer to own their solar panel system. "The solar lease/PPA model that SunEdison and other large leasing companies depend on are beginning to face real challenges – customers agree to a lengthy contract for electricity that usually involves increasing rates over time," said Vikram Aggarwal, founder and CEO of EnergySage. "However, our data and others are showing that consumers are trending away from the leasing option in favor of owning their solar systems, either with a loan or with cash." In 2015, 93 percent of EnergySage users chose to own their system compared to the national average of 63 percent.
DOE Announces $25M in Funding for ENERGISE Solar Initiative
As part of its efforts to modernize the U.S. grid, the Department of Energy (DOE) unveiled $25 million in funding this week for the Enabling Extreme Real-Time Grid Integration of Solar Energy (ENERGISE) program. ENERGISE targets software developers and solar technology companies in hopes that they will ease solar's integration into the electric grid, supporting homeowners, utilities and solar installers. "Our ongoing grid modernization work will help accelerate the widespread adoption of the clean energy resources that will define our low-carbon future," said Lynn Orr, Under Secretary for Science and Energy at the DOE.
Solar Industry Shatters Record for Lowest System Price
A solar project in Dubai drew major attention this past week when developers bid their power purchase agreement at $0.0299 cents per kilowatt-hour – the lowest price for solar energy ever proposed. This new project, which will install 800 megawatts of solar energy, set a price 15 percent lower than the prior solar price record achieved just last month in Mexico. "This bid tells us that some bidders are willing to risk a lot for the prestige of being the cheapest solar developer," added Jenny Chase, the head of solar analysis at Bloomberg New Energy Finance.